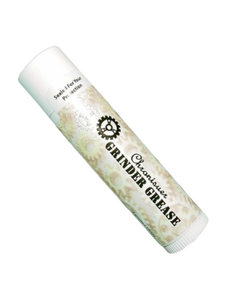 Chronisuer's Grinder Grease takes your old, gunked up grinder and makes it good as new! All it takes is a thin application of the grease to the male edge of your grinder to restore your grinder's ease of movement. With weekly reapplications, it can also prevent buildup and squeaks! 

Product Highlights
Chronisuer Grinder Grease

Removes grinder gunk and buildup
Restores ease of movement
Prevents buildup and squeaks
Highly effective
Works on all grinders
WARNING: Ingredients used in creating Grinder Grease are food grade and safe, but this product is NOT intended for human consumption. Keep out of reach of children and pets.